BARBURRITO New restaurant site secured for retained client
General | 15.07.2015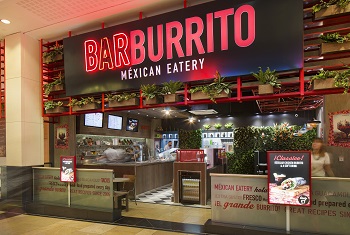 PRESS RELEASE:

NEW SITE AT INTU METROCENTRE, GATESHEAD FOR BARBURRITO


Burley Browne client and award ​winning burrito bar, Barburrito can now confirm a site within the new Qube redevelopment at intu Metrocentre in Gateshead. The new restaurant will provide approximately 55 covers and will employ up to 25 staff.

Barburrito currently operates 12 stores across six cities and plans to grow the business to over 20 stores in the next two years with help from funding from the Business Growth Fund. New stores will target high footfall locations including major city centres, shopping centres and travel hubs

Jim Bishop, Barburrito's newly appointed Head of Property said "We are delighted to be part of intu's Metrocentre Qube redevelopment scheme and are excited about opening there in early 2016. This acquisition is part of our plan to grow nationally following on from our recent development in Cardiff, St Davids Centre and agreement of terms for a number of new restaurants in various parts of the UK".

David Hemming, Director of Burley Browne represented Barburrito in negotiations and is retained by them across England and Wales, excluding Central London.

Shelley Sandzer represented intu.

To discuss Barburrito's current requirements please contact David Hemming on 0121 321 3441 or email on david.hemming@burleybrowne.co.uk.

Image - Barburrito's new restaurant in St David's Cardiff.