Burley Browne completes sale of former Haldex facility
General | 20.04.2014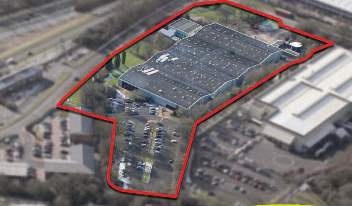 Acting on behalf of Swedish automotive consultancy Haldex, Burley Browne have sold Haldex's existing site on Moons Moat Drive, Redditch.

The substantial Moons Moat premises which comprise 93,637 sq ft on a 7 acre site and incuding a 15% offiice content have been acquired by Grimsby sister companies SAL Transport and HSH Coldstores.

The existing building is being demolished and a new 90,000 sq ft coldstore will go up in its place.

Peter Browne, Director of Burley Browne, said: "It is a very significant investment and excellent news for Redditch.

"It is another boost to the town's economy and will mean a significant number of new jobs."

The complex will handle frozen, chilled and ambient food products, all serviced by a fleet of refrigerated lorries.

Haldex are relocating their UK function to MIRA Technology Park
 
To discuss how Burley Browne can assist in the disposal and acquisition of similar substantial business space facilities please contact Peter Browne on 0121 321 3441.