Burley Browne Promotes Industrial Agent as market booms!
General | 17.06.2021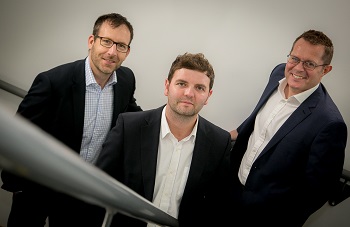 Industrial agency specialist Ben Nicholson has been promoted by West Midlands' property consultancy Burley Browne, as the highly competitive sector continues to boom.

Ben, who joined the Sutton Coldfield-based business in 2011 as a graduate becomes Senior Associate Director.

David Hemming, joint Managing Director of Burley Browne, said "Ben's promotion is fully deserved and reflects the exceptional service he provides to clients both large and small.  We have seen real growth in the size and quality of industrial agency instructions during the last 12 months, and with a strong pipeline of further instructions coming through, we are delighted to reward Ben for all of his hard work.

We are also very grateful for his support and commitment since we implemented our new business strategy after James Merrick and myself took over the reins last year."

Ben said "I'm grateful to David and James for the opportunity to progress my career at Burley Browne.  These are exciting times at the company and our presence in the industrial market across the North Birmingham and South Staffordshire area continues to grow.  There is currently a high level of demand for good quality industrial, warehouse and distribution accommodation as firms adapt and grow.

We have been extremely busy completing lettings and sales in recent months and it is very rewarding to see Burley Browne boards appearing on a regular basis."

Ben previously worked for Aitchison Raffety for five years after leaving Birmingham City University with a degree in Real Estate.

Burley Browne is one of the West Midlands leading independent commercial property consultants.  It provides a comprehensive range of commercial property services to a wide variety of clients.  These include private individuals and small businesses, through to pension funds, banks, property investors and developers, multi-national companies and national retail and leisure operators.

From its Sutton Coldfield Head Office, Burley Browne is unique in providing specialist knowledge of the North Birmingham and Staffordshire areas (which include Sutton Coldfield, Lichfield, Tamworth and Walsall), whilst also serving the wider West Midlands region.