Burley Browne Secures Aldridge Industrial Lettings
General | 16.09.2014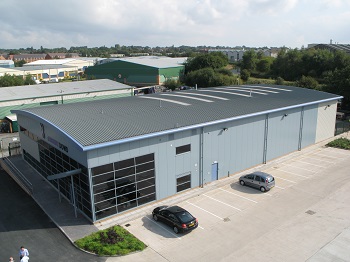 Burley Browne are delighted to announce the completion of two lettings in popular industrial locations within Aldridge to established engineering businesses.
Burley Browne have successfully let Unit 1B Rossway Business Park, Wharf Approach, Aldridge (photo attached) to The Electrolytic Plating Co. Ltd and Unit 9B Beecham Business Park, Northgate, Aldridge to Bendtech in the past week.
Unit 1B Rossway Business Park comprises a modern styled industrial unit extending to approximately 4,600 sq ft situated within a modern estate of similarly styled units. 
Unit 9B Beecham Business Park comprises a workshop unit extending to approximately 3,974 sq ft situated within the prominently located Beecham Business Park which provides a mix of industrial and office suites of varying shape and size.
Ben Nicholson Agency Surveyor at Burley Browne commented – "We are obviously delighted with the outcome of both lettings totalling approximately 8,500 sq ft in Aldridge which is reflective of a more buoyant local market. The introduction of two new tenants to the area is further evidence of the growing popularity of the location and confidence in the industrial market."
The Electrolytic Plating Company are a family owned business established in 1896 who specialise in the application of high performance surface coatings and metal finishing's.
Bendtech offers a state of the art metal bending service utilising modern geometrical machinery and offer over 20 years of experience in the trade.
Only a small number of office suites and industrial units remain at the locations and for further information please contact Burley Browne on 0121 321 3441 or refer to our website – www.burleybrowne.co.uk
KGA Chartered Surveyors acted as joint agents in respect of the letting at Rossway Business Park