Popular Industrial Location recognised by a further letting
Commercial | 23.12.2021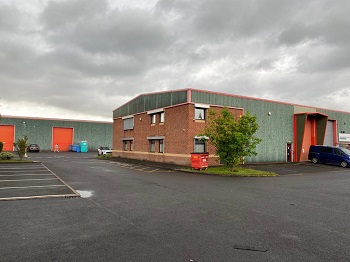 Burley Browne have successfully negotiated terms for the grant of an early surrender and simultaneous new lease in relation to Unit C2 Claymore, Tame Valley Industrial Estate in Wilnecote, Tamworth.

The new letting see's Scan-X Security Ltd relocating from existing premises in Aldridge and forms part of their expansion as a business in general, having seen significant growth in business over the past 18 months.

The property has a floor area of approximately 5,053 sq ft and comprises semi-detached industrial/warehouse premises incorporating two storey offices. The building is situated within a private industrial position and benefits from having ample car parking.

Ben Nicholson, Senior Associate Director at Burley Browne comments, "This was a pleasing result in a relatively short marketing period and involved detailed communications in relation to the simultaneous surrender of an existing lease and grant of a new lease. We received a high number of enquiries again which is increasingly the norm for this style of offering. Industrial premises remain difficult to secure and we continue to see rental growth on a number of the transactions that we are agreeing 

Burley Browne is one the West Midlands leading independent commercial property consultants providing a comprehensive range of commercial property services to a wide variety of clients.  These include private individuals or small businesses through to pension funds, banks, property investors and developers, multi-national companies and national retail and leisure operators.

For more information on the office market or available properties, please contact the industrial agency team at Burley Browne on 0121 321 3441, email –enquiries@burleybrowne.co.uk or visit the property search function on our website –www.burleybrowne.co.uk

You can also follow us on twitter @burleybrowne or on LinkedIn to keep up to date with all the latest news and properties.