St Modwen instruct Burley Browne on St Matthews Quarter, Walsall
General | 18.04.2016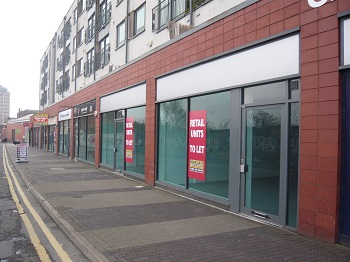 Burley Browne are delighted to announce the marketing of St Matthews Quarter, George Street, Walsall on behalf of clients St Modwen.
St Matthew's Quarter is located in Walsall Town Centre and sits at the southern end of the High Street.
The available units are situated within a modern parade offering a total of 8 retail units immediately adjacent to and linked by an open piazza to the 118,000 sq ft Asda with access to the largest mutli-storey car park in Walsall (1,000 spaces) to the rear with 41 apartments above.
The parade also sits opposite the site being proposed for Phase II of the St Matthew's Quarter redevelopment to comprise approximately 90,000 sq ft of retail and leisure accommodation.
St Matthew's Quarter is only 10 minutes from Junctions 7 & 9 of the M6.  Public transport to the scheme is excellent with bus and train station within a few minutes walk.
For further information and details of the accommodation available or should you wish to inspect the premises, please do not hesitate to contact us on 0121 321 3441 or via our website - www.burleybrowne.co.uk
http:/www.burleybrowne.co.uk/propertyInfo/2592/St_Matthews_Quarter__George_Street__Walsall