Tamworth & Lichfield Business Show - Burley Browne Prize Draw Winner Announced
General | 14.12.2017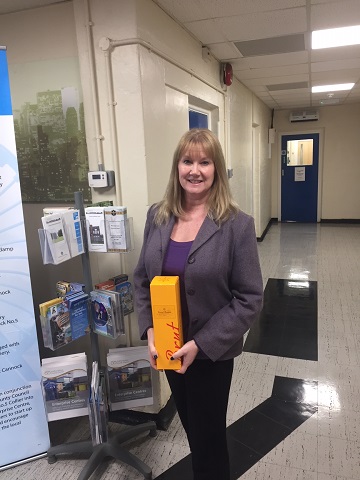 Following on from Burley Browne's appearance at the Tamworth & Lichfield Business Show, the winner of our competition - 'Guess The Number of Maltesers in the Jar' has been announced.

The winner out of over 40 entries was Nicola Kent from Staffordshire Growth Hub.  We caught up with Nicola last Tuesday, as she was working with businesses in Cannock.

We hope Nicola enjoys her prize and the rest of the festive period, with the compliments of the season from all of us at Burley Browne.

Mark Fitzpatrick of Burley Browne commented - "the Business Show was a worthwhile event and allowed us to meet with various companies from across Staffordshire.  We will definitely be attending the next event in 2018."