Thriving Small Firms 'driving demand for office space'
General | 21.01.2021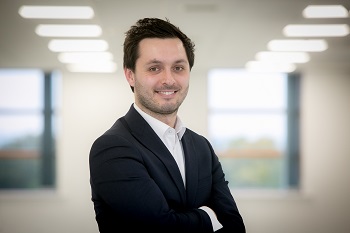 Small businesses are bucking the economic downturn caused by the pandemic and driving demand for office space in Sutton Coldfield, according to property consultancy Burley Browne.

Lettings to three companies relocating within the area have been completed recently in Sutton Coldfield and Boldmere, said surveyor Steve Hannaford.

Healthcare Company Nexus has agreed a five year lease of 1,600 sq ft of office space at Mitre Court, in the Town Centre, as it expands its business.

Solicitors Bell Lax have taken 2,000 sq ft of space at Emmanuel Court at Lichfield Road, relocating from Birmingham Road, on a five year lease.  Meanwhile, Security Company Rancom has agreed a five year lease on 2,000 sq ft of office space at Gate Lane, Boldmere, relating from Emmanuel Court.

Steve said "It's been very heartening to see companies investing for the future, relocating to larger offices and committing to new leases despite the economic turmoil caused by the pandemic.  It demonstrates that they have confidence in the outlook for business and that Sutton Coldfield is a great location.

The market is quite competitive for office space in the range of 1,500 sq ft to 2,000 sq ft.  There appears to be a shortage across the area so when they come to the market they are snapped up quite quickly.

Sentiment remains positive and there was definitely an uptick in activity after the Pfizer vaccine announcement.  After the first lockdown we have been expecting to see some companies downsizing to smaller offices, but that hasn't materialised."

Burley Browne is one of the West Midlands leading independent commercial property consultants.  It provides a comprehensive range of commercial property services to a wide variety of clients.  These include private individuals and small businesses, through to pension funds, banks, property investors and developers, multi-national companies and national retail and leisure operators.

From its Sutton Coldfield Head Office, Burley Browne is unique in providing specialist knowledge of the North Birmingham and Staffordshire areas (which include Sutton Coldfield, Lichfield, Tamworth and Walsall), whilst also serving the wider West Midlands region.